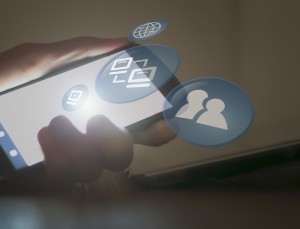 A successful business needs to be mobile, especially the sort that tends to catch people on the hop. You know the ones; they inspire spontaneous purchases or cater to emergency needs on the road. Some sell things; others provide services. Sometimes a person already knows she wants to get to your business but gets lost on the way. Examples would be outfitters for outdoor adventures, hotels, restaurants, and car mechanics. Since people need these services and products when they are on the road, their websites ideally suit mobile applications.
The Mobile Website
Have you ever tried to read a website on your phone, discovering that it was not designed to be read in such a small format? The text was too small to read without zooming in and when you tried to press on a link this led you nowhere. Were you driven to choose a different website as a result? That company lost a potential customer and the competition gained one because the first page was difficult to view or to engage with while using an Apple or Android device. Maybe there was so much information you had to scroll through to reach what was important to you: a contact number or map.
Features of a Good Mobile Website
How does a good page differ from a frustrating one? First of all, there's the font to consider. Words and numbers have to be big enough to see and, if they contain links, easy to click on. Even if the rest of the text is small, any place where you are invited to click in order to email, see a map, or make a call should be bigger. Adult fingers have a hard time finding their mark otherwise.
With larger text and a smaller format, less information is desirable. Keep it simple and put all the significant details on a single page including an instant "call" option, an obvious must since the client is already holding a phone in her hands. This will still be a website in the usual sense with links to a bio, map, or shipping regulations, but the landing page must be succinct.
Include a map on the page. People tend to view mobile sites when they are traveling in unfamiliar places. They have become lost and run out of gas, blew a tire far from their usual garage, or ran out of food while trying to find a route to their destination. They don't know where they are, so include a map link which enables the user to find out how they get to a hotel/restaurant/garage from where they are right now.
SEO Help
Your current website for desktops and laptops might be running well and attracting visitors, but the time has come to make a mobile adjustment. Call an SEO expert in your local area. He will show you how a mobile site could look. Website building is a service offered by SEO professionals, so specify that you are looking for this type of page and, while you're at it, get him to assess the rest of your internet presence as well. Have this expert analyze and report on website traffic, your conversion rate, and how the competition compares.